Born and raised in NY, I am a 2010 graduate of Parsons School of Design where I received an AAS degree in Interior Design. I am able to use my extensive knowledge of AutoCAD in my current role as a Space Planning and Management Assistant at the Fashion Institute of Technology.
I am a cubicle dweller by day, freelance graphic designer by night, and has over 5 years experience tutoring AutoCAD, Photoshop, Illustrator and InDesign. I also hold a BS in Management Information Systems and a BA Italian from Binghamton University (2002).
Please check out my 
etsy shop
or
email me
 for more projects and designs!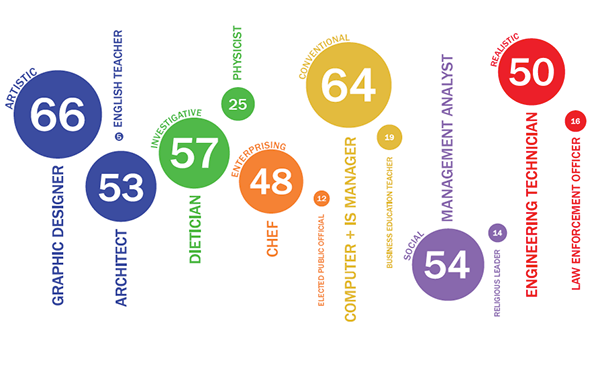 The Strong Interest Inventory Survey measures a candidate's interests and similarities as compared to members of several different occupations. The graphic is a summary of my results. The higher the number, the more I have in common with its female members.

As shown, the areas I have much in common are clear [Graphic Design, Computer + IS Management] as well as areas in which I have very litt​le in common [Law Enforcement, Politics].